La Fondation Carmignac, c'est 15 hectares de jardins et une villa de 2000 m2 à l'architecture complexe,
au milieu des pins et des vignes, dans un parc national protégé
Le tout dédié à l'art contemporain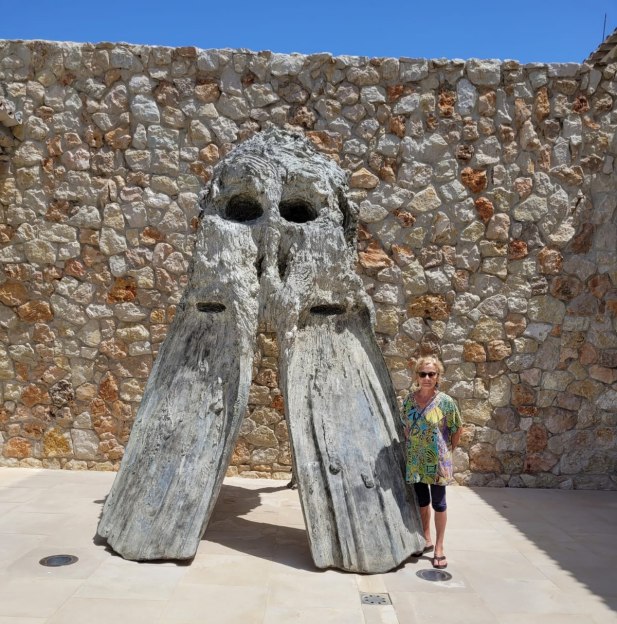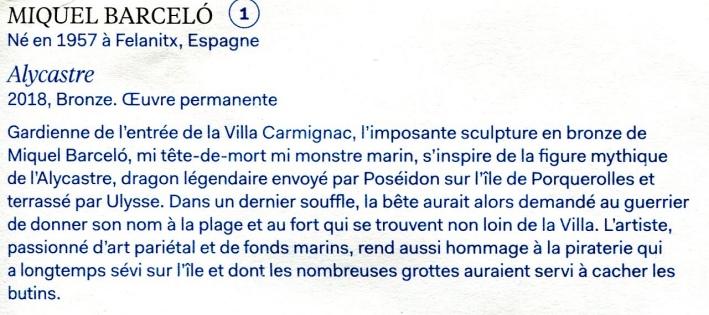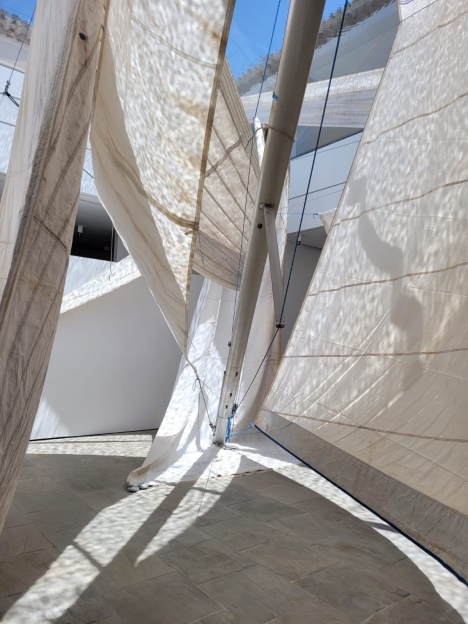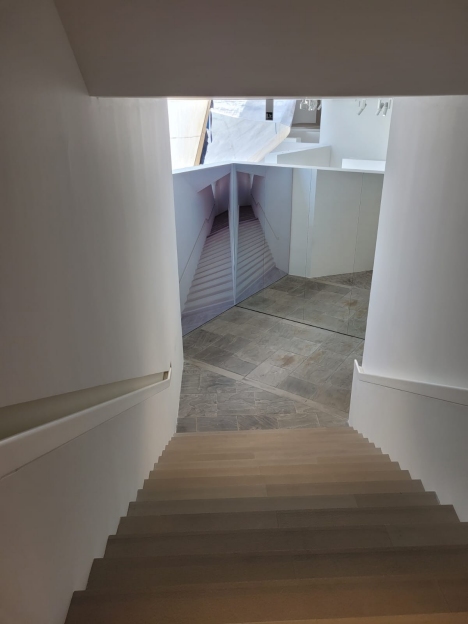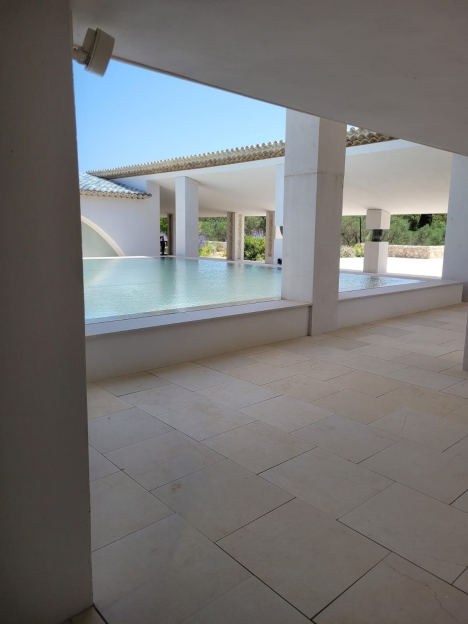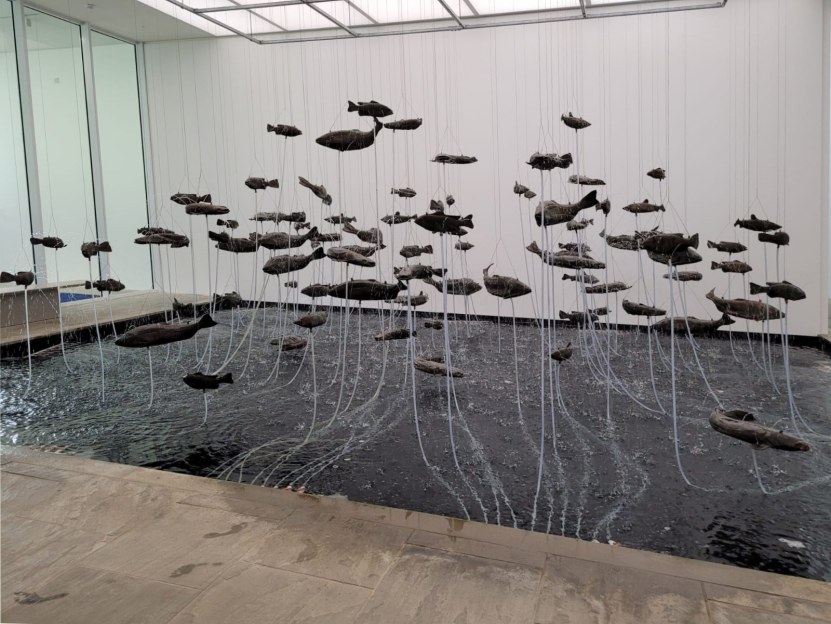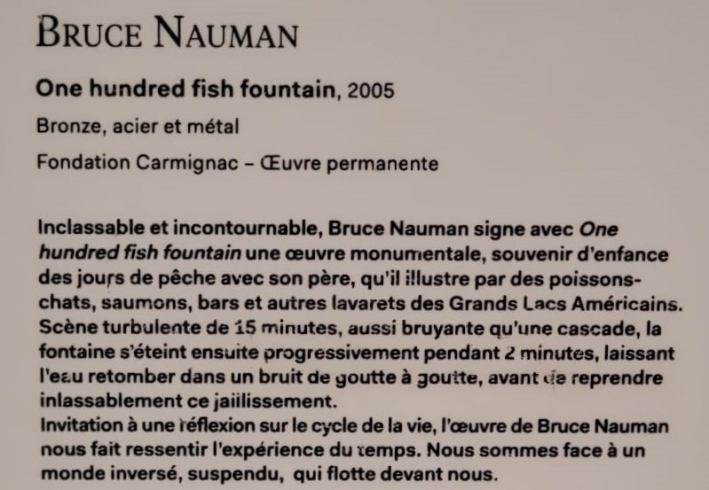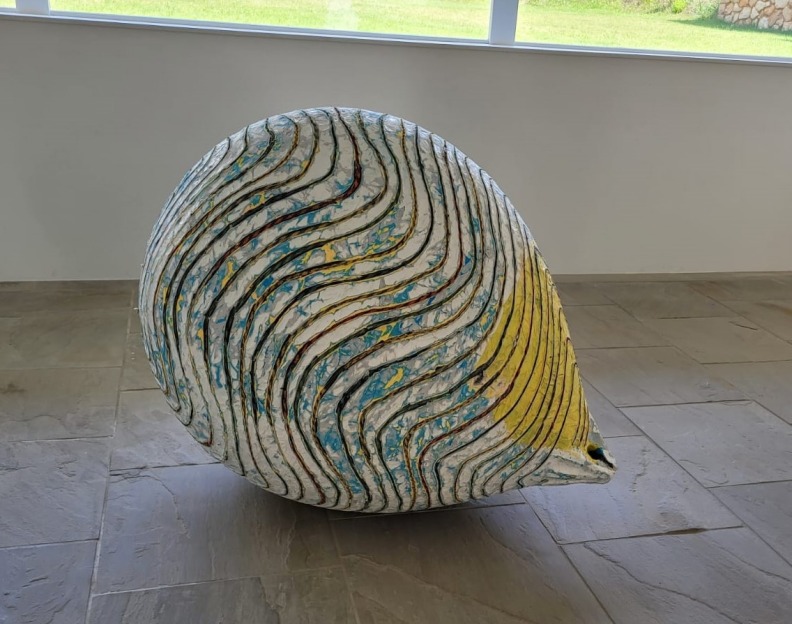 Mark Bradford, The Loop of deep Waters 1, 2014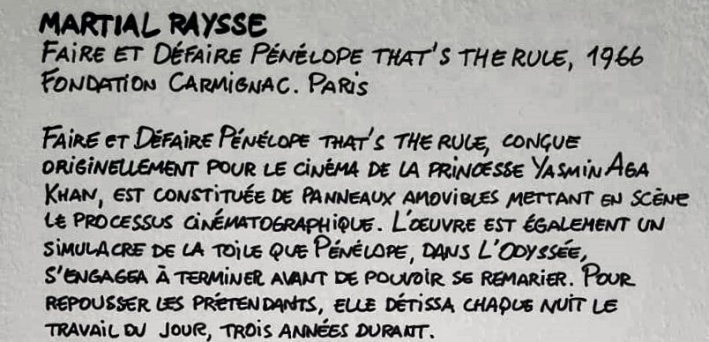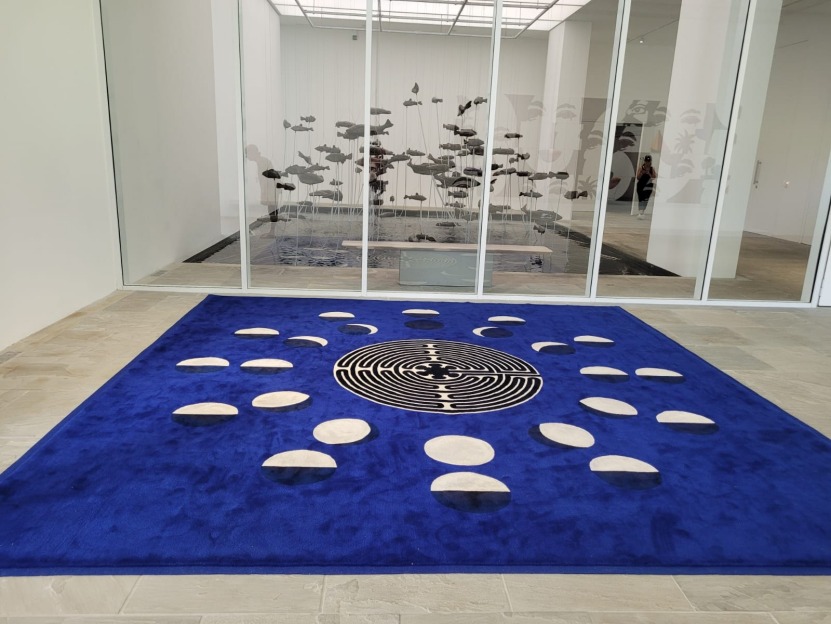 Marinus Boezem, Tapis Velours, 1998 (le motif central fait référence au labyrinthe
qui se trouve sur le pavement de la cathédrale de Chartres)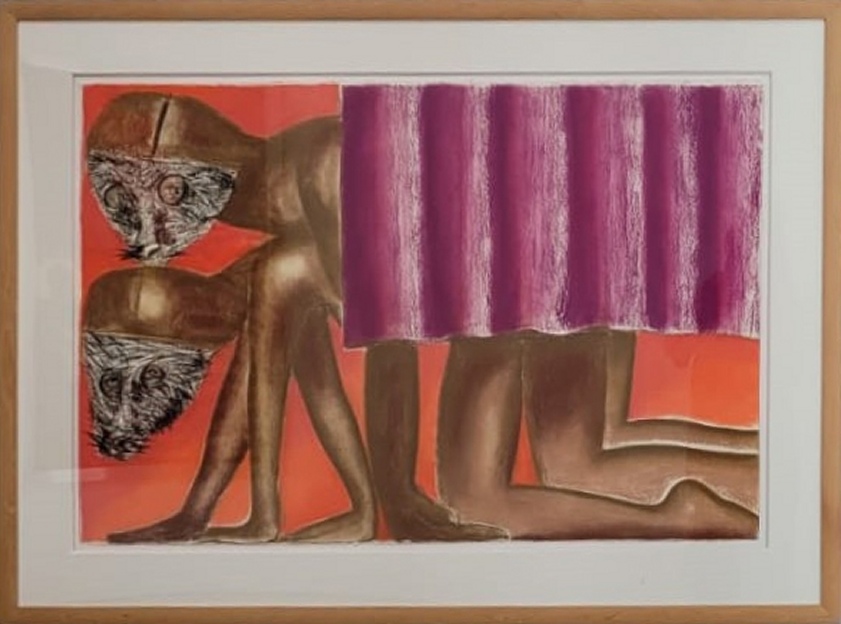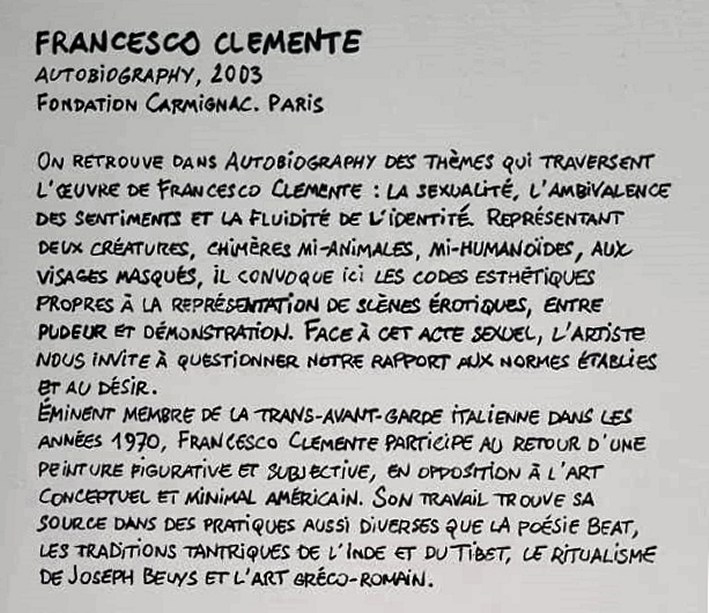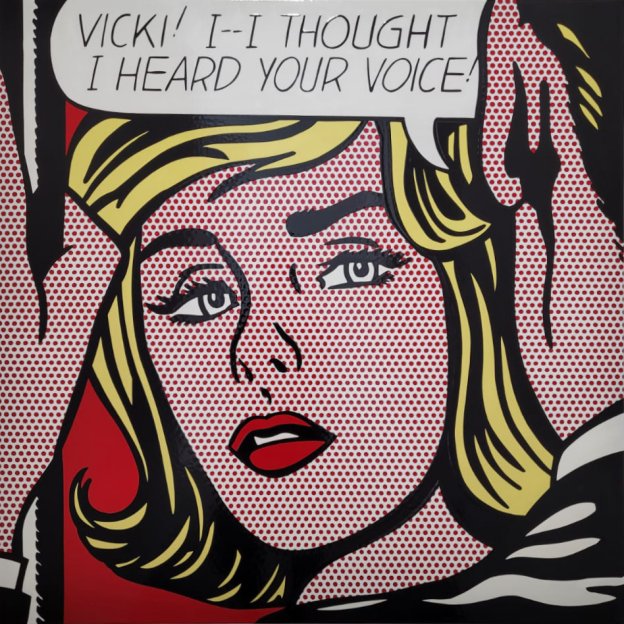 Roy Lichtenstein, Vicki ! I..I thought I heard your voice ! 1964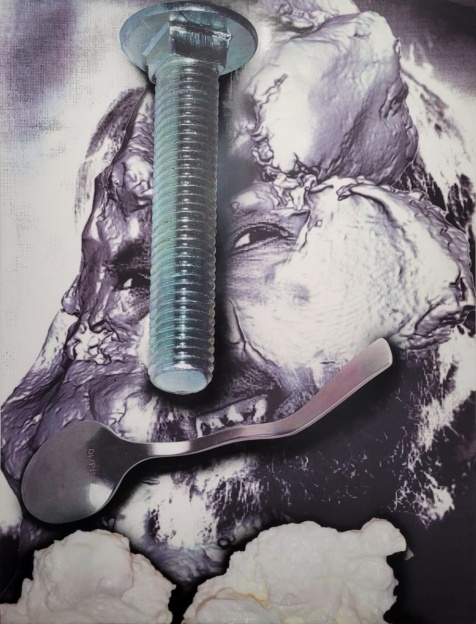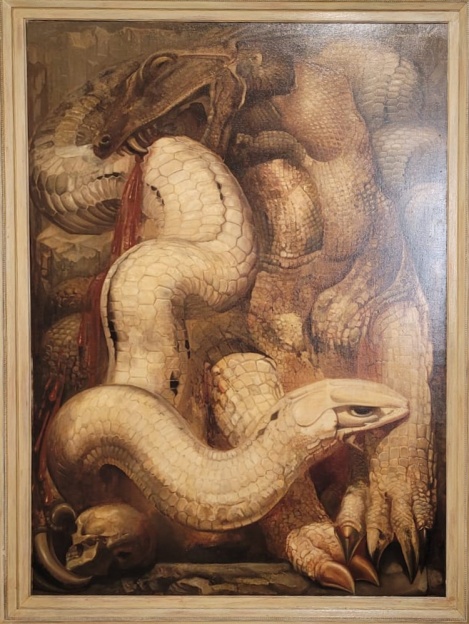 Willem Adriaan van Konijnenburg, Natura Integra (Dragon Fight), 1910-1912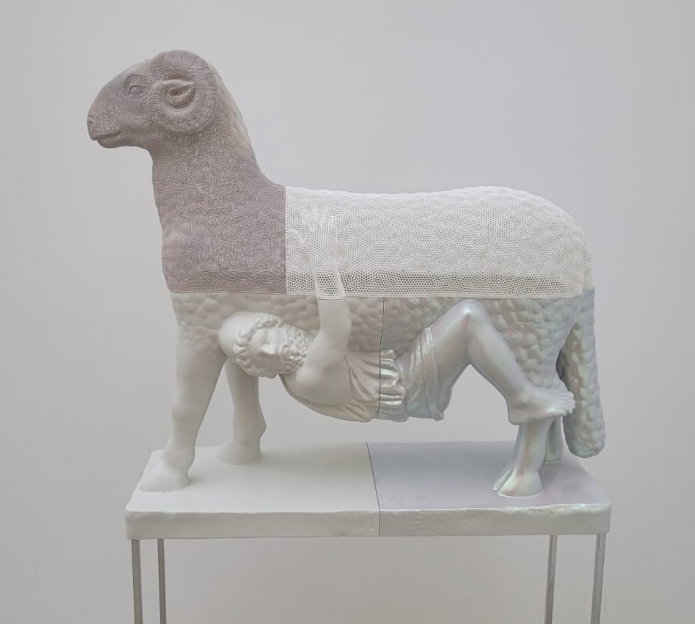 Oliver Laric, Ram with Human, 1921 (d'après un marbre romain du 2e Siècle représentant
Ulysse qui échappe à Polyphème en se cachant sous le ventre d'un mouton)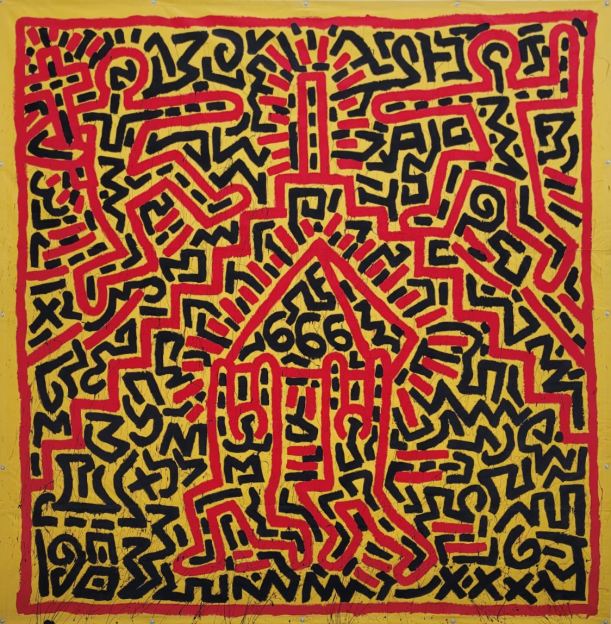 Keith Haring, Untitled, 1982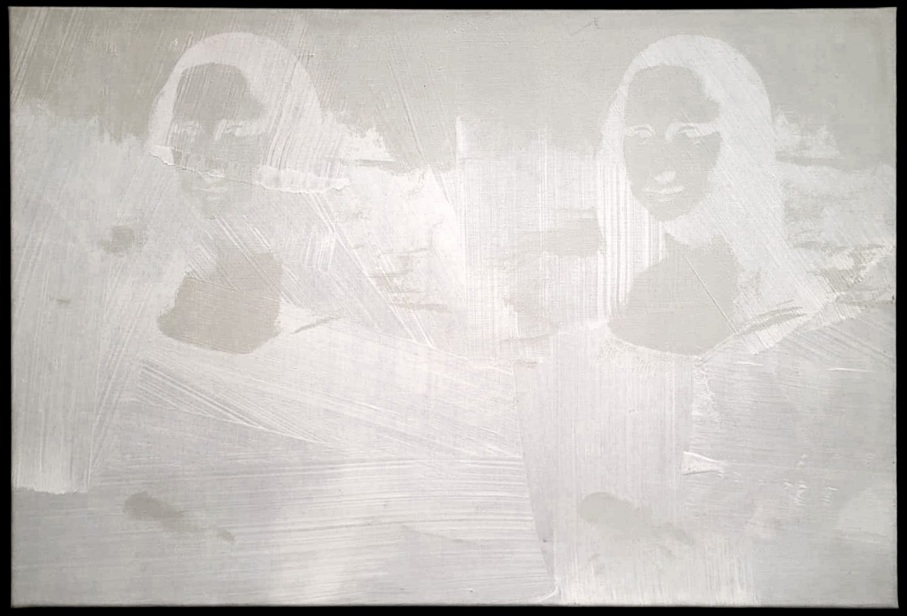 Andy Warhol, Two white Mona Lisa, 1980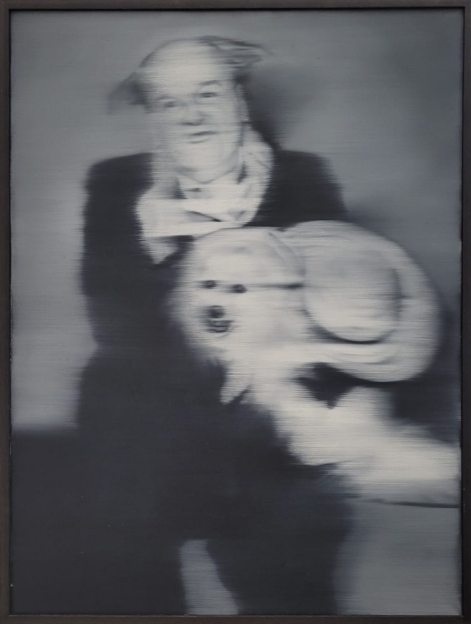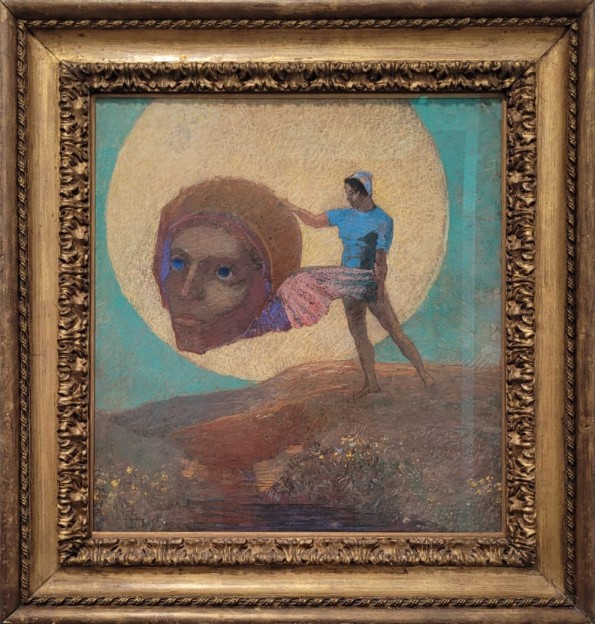 Odilon Redon, Figure portant une tête ailée (La chute d'Icare), Circa 1876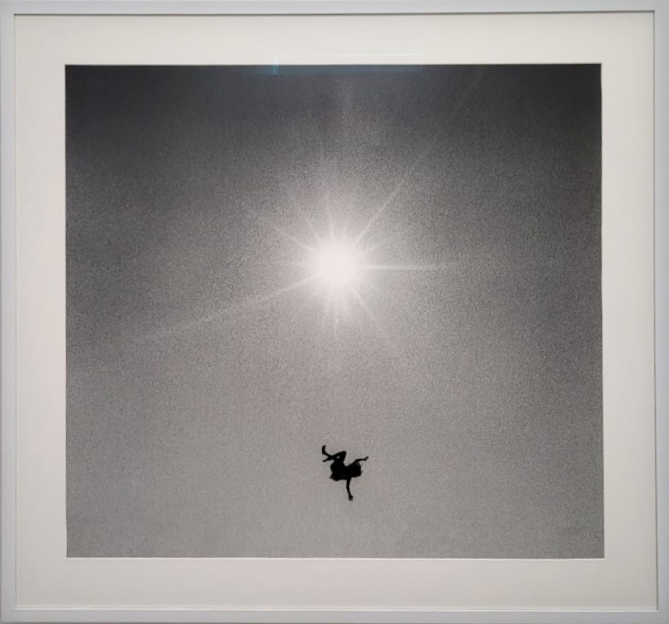 Adger Cowans, Icarus, 1970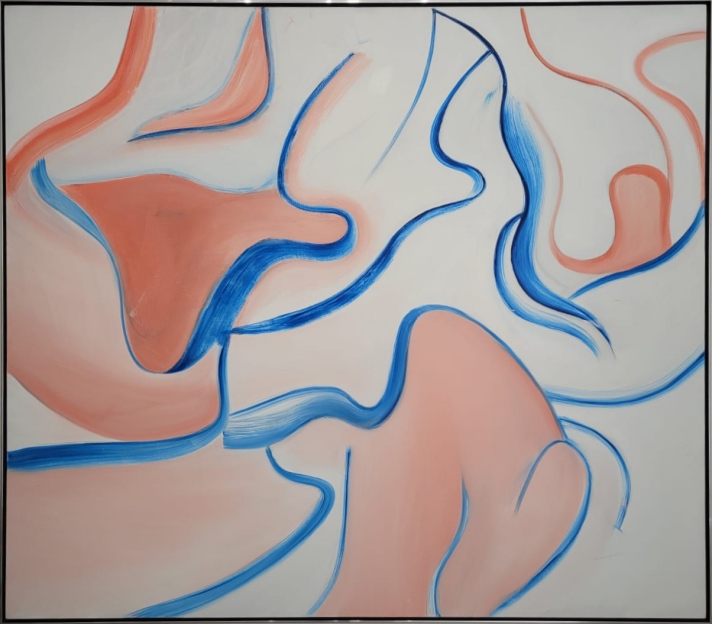 Willem de Kooning, Untitled XLIII, 1983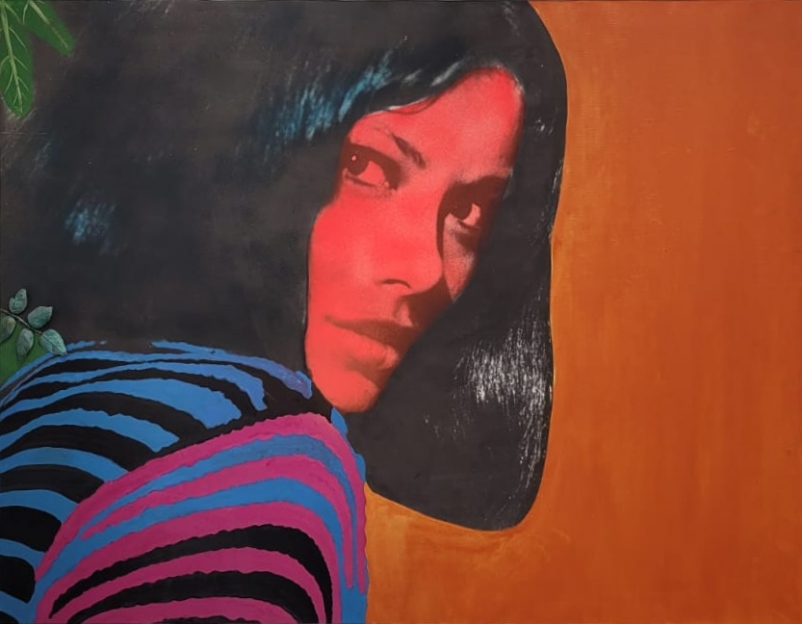 Martial Raysse, Sans titre, 1962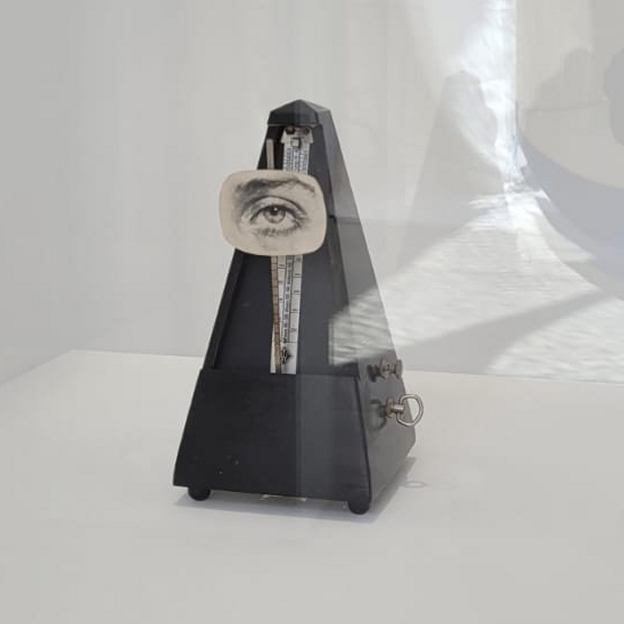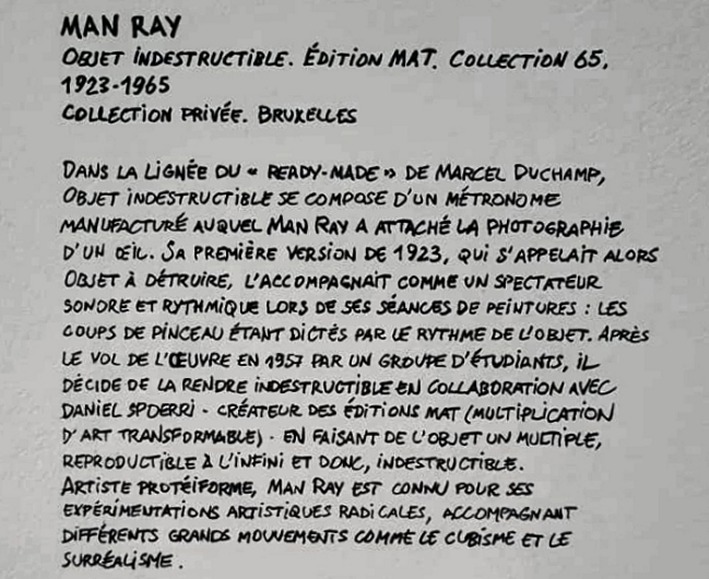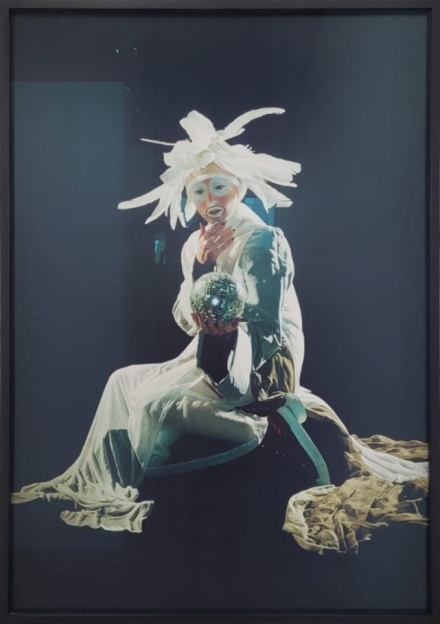 Cindy Sherman, Untitled # 296, 1994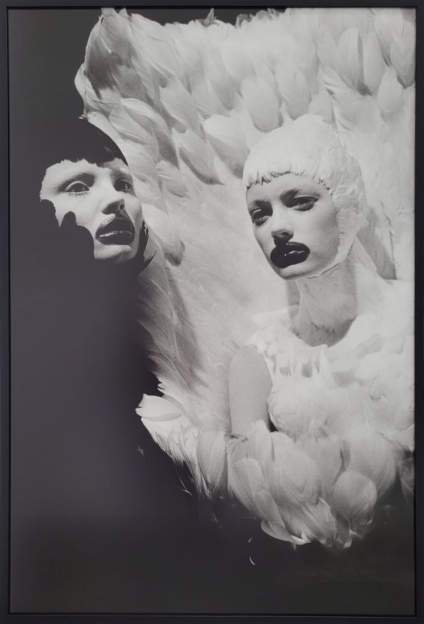 Ann Ray, Unfallen Angels, 2009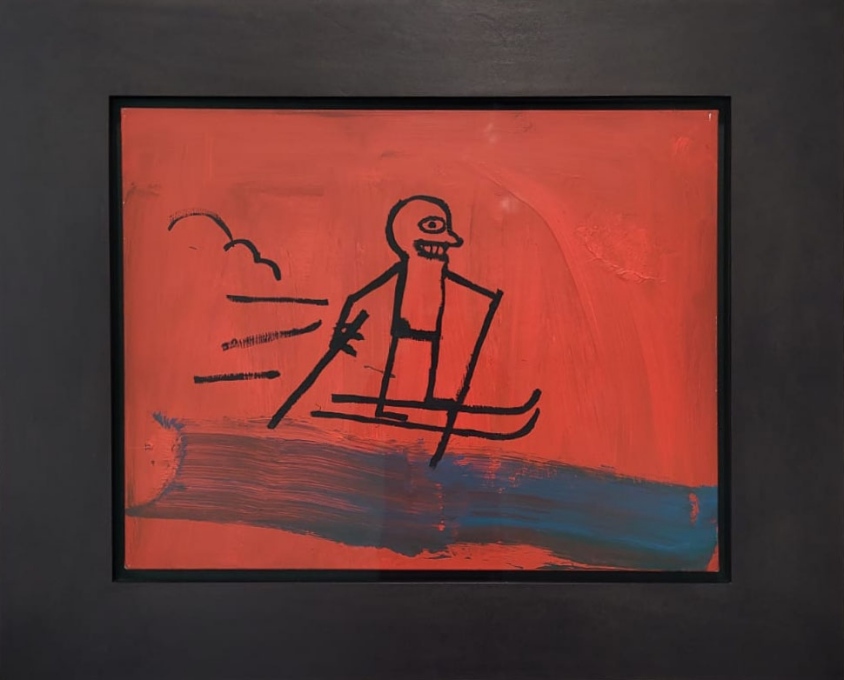 Jean-Michel Basquiat, Skifahrer, 1983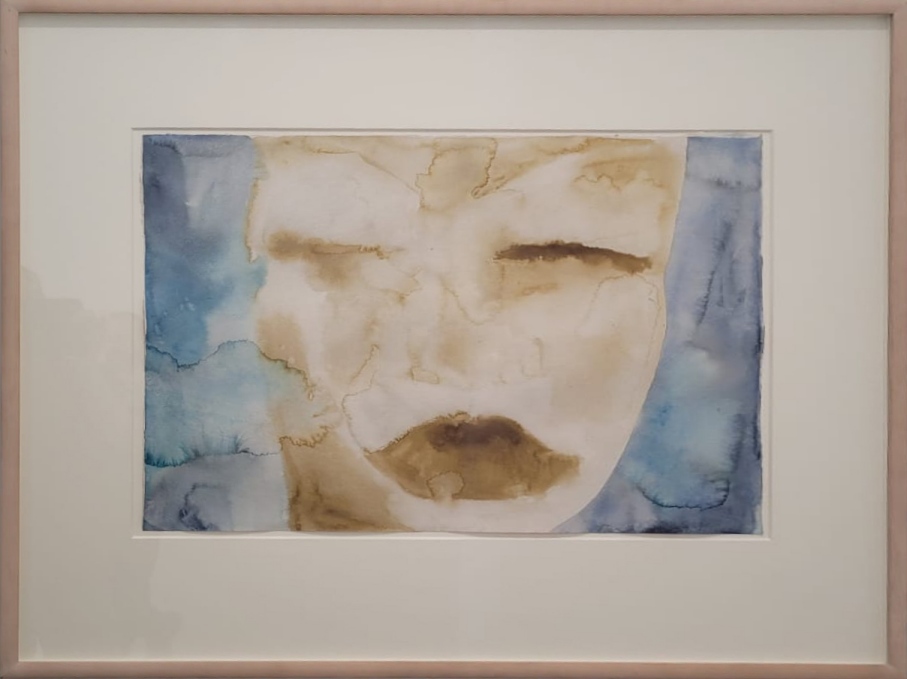 Francesco Clemente, Fifty-One Days on Mount Abu, XXXVI, Sky, 1995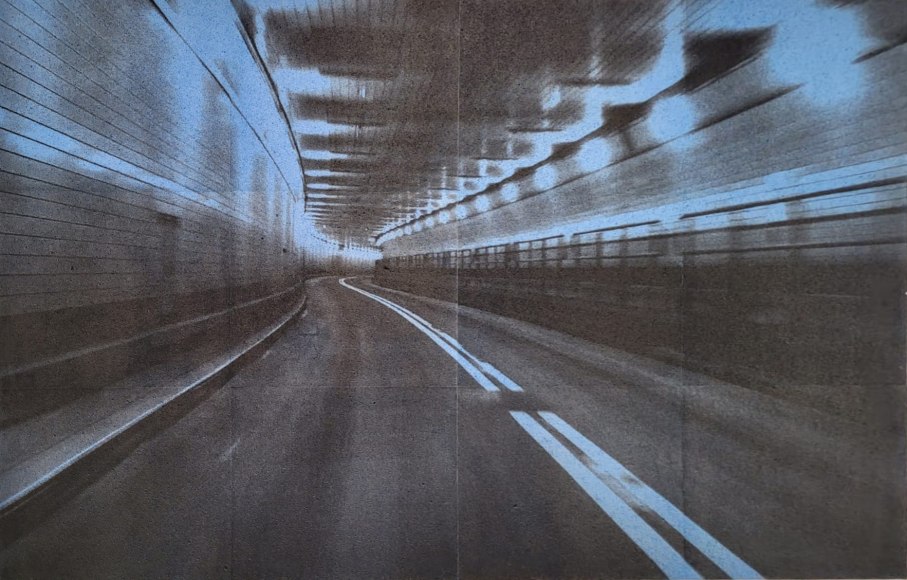 Adam Mc Even Lincoln, Tunnel (blue), 2016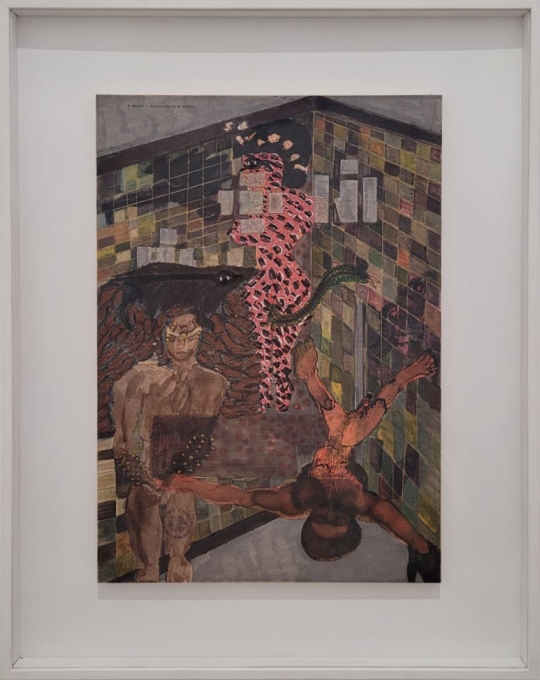 Carol Rama, Teletta, 1983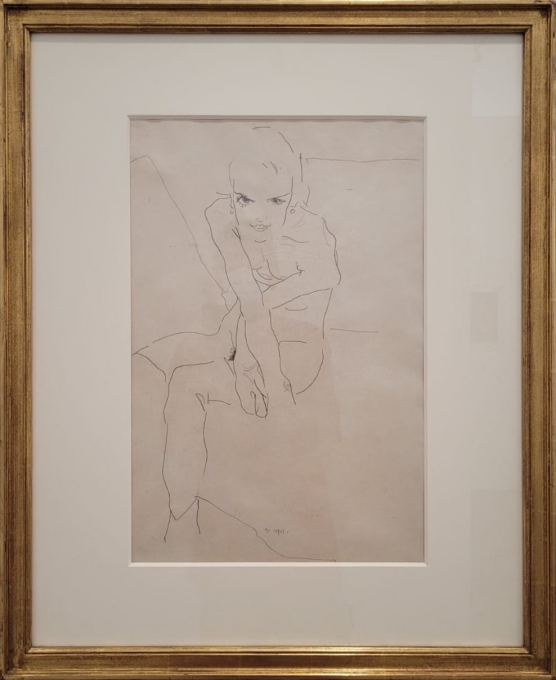 Egon Schiele, Seated Girl, 1911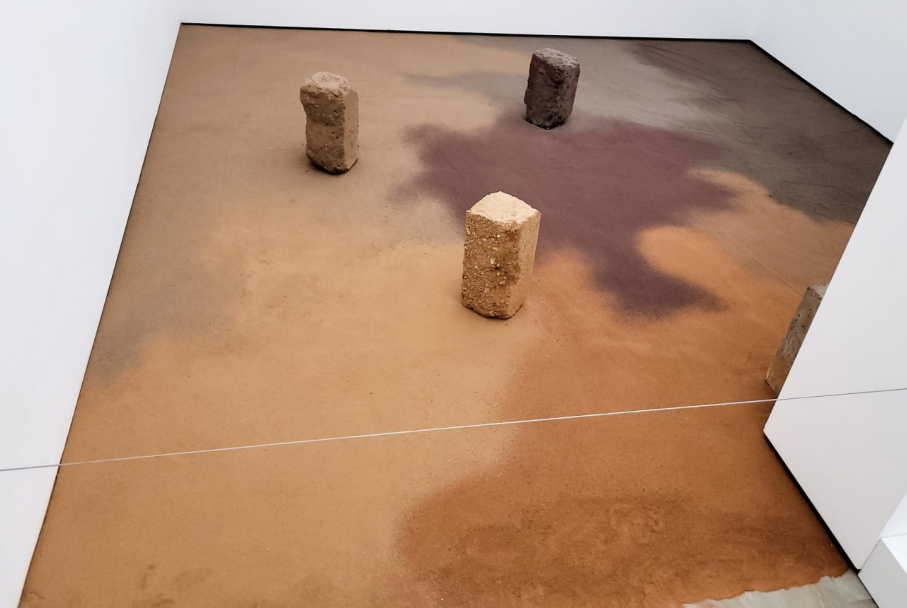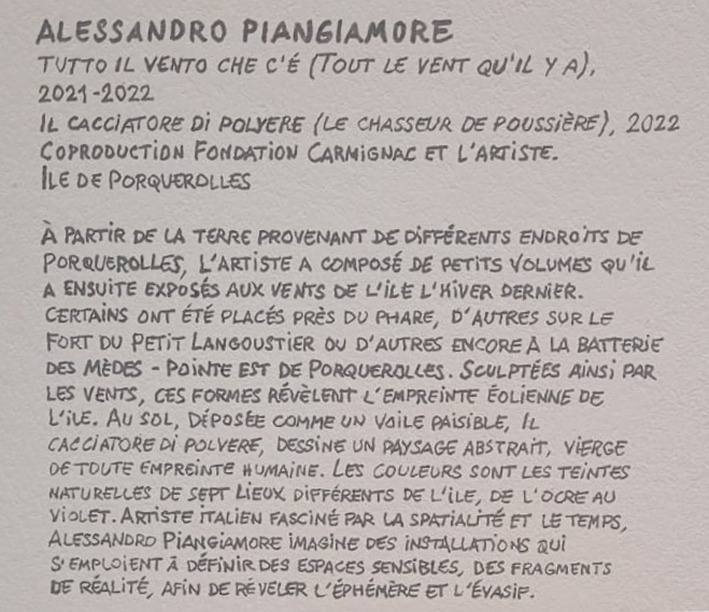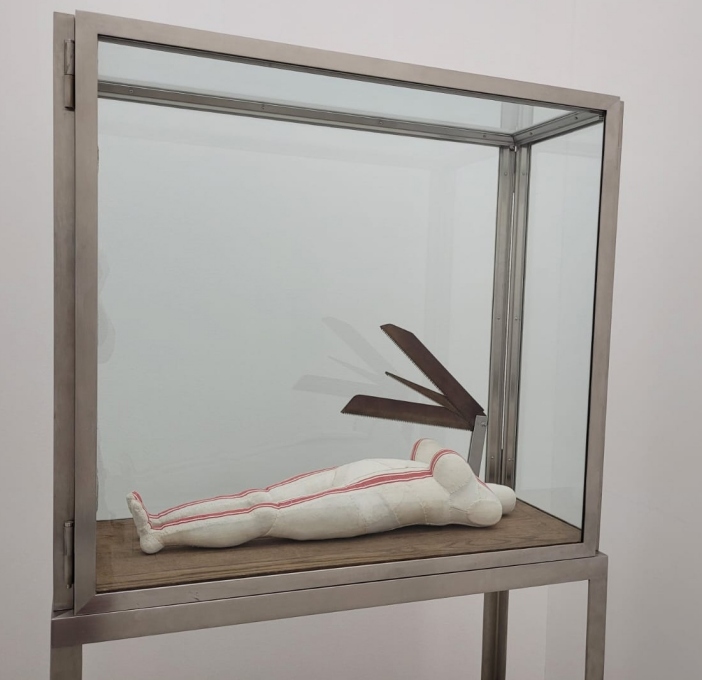 Louise Bourgeois, Femme Couteau, 2002 (poupée de tissu)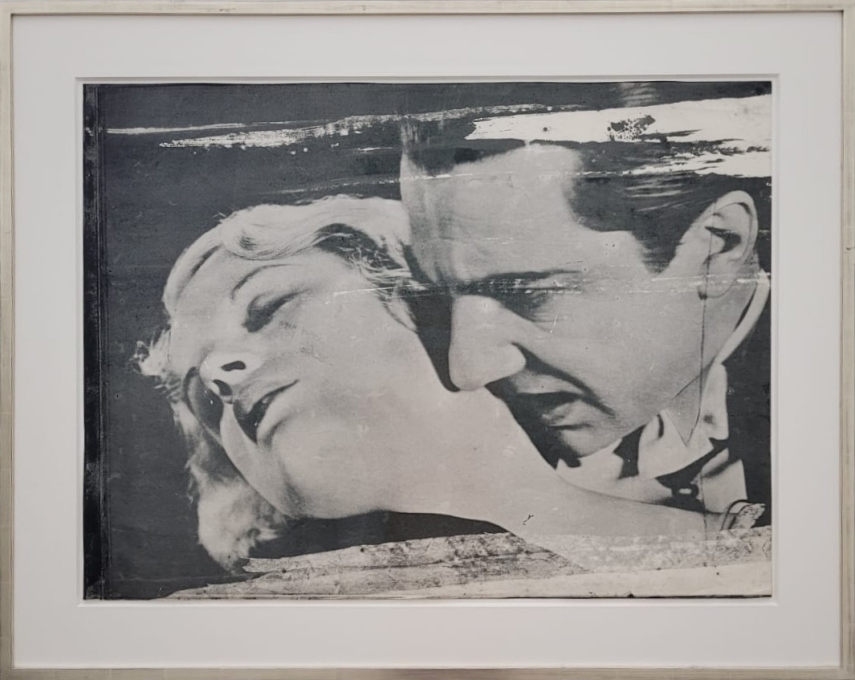 Andy Warhol, The Kiss (Bela Lugosi), 1962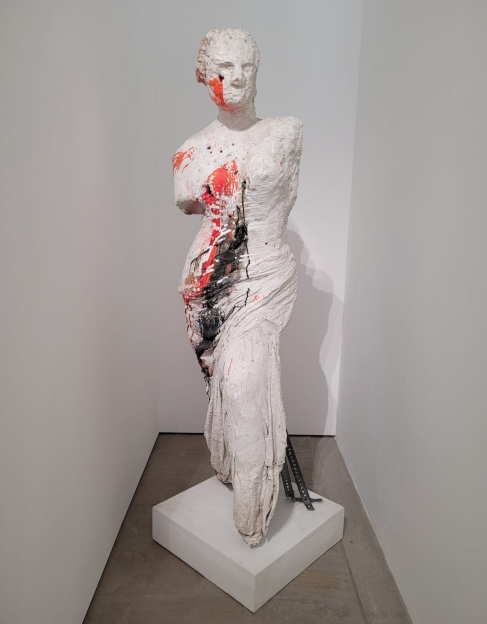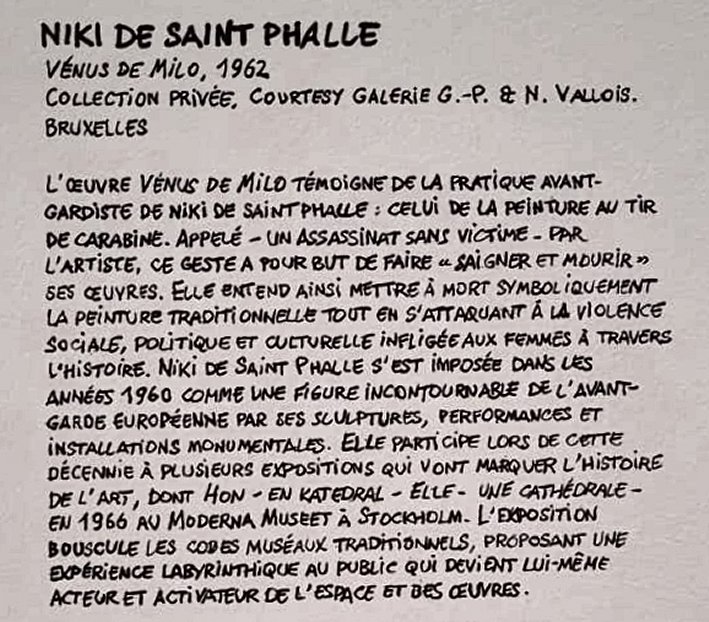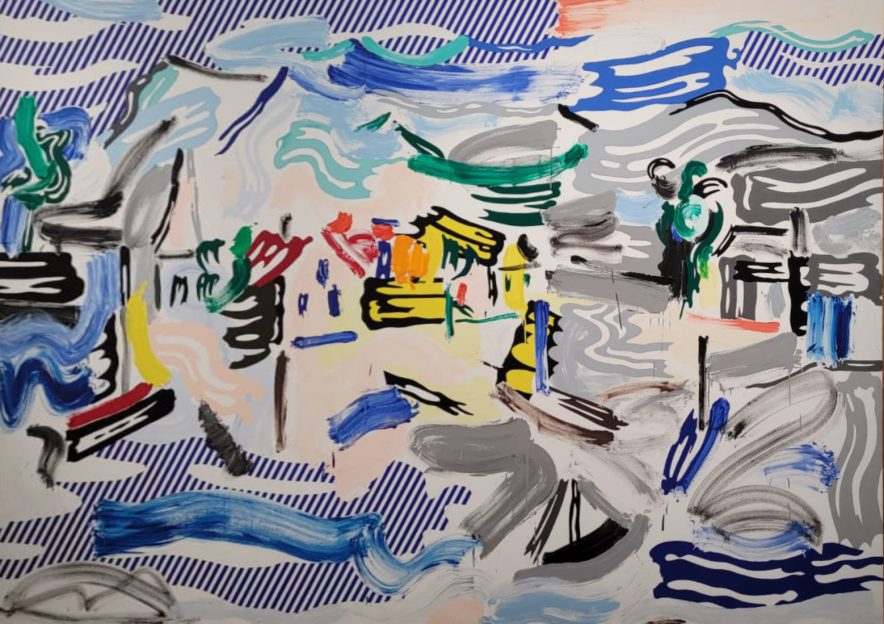 Roy Lichtenstein, Fishing Village, 1987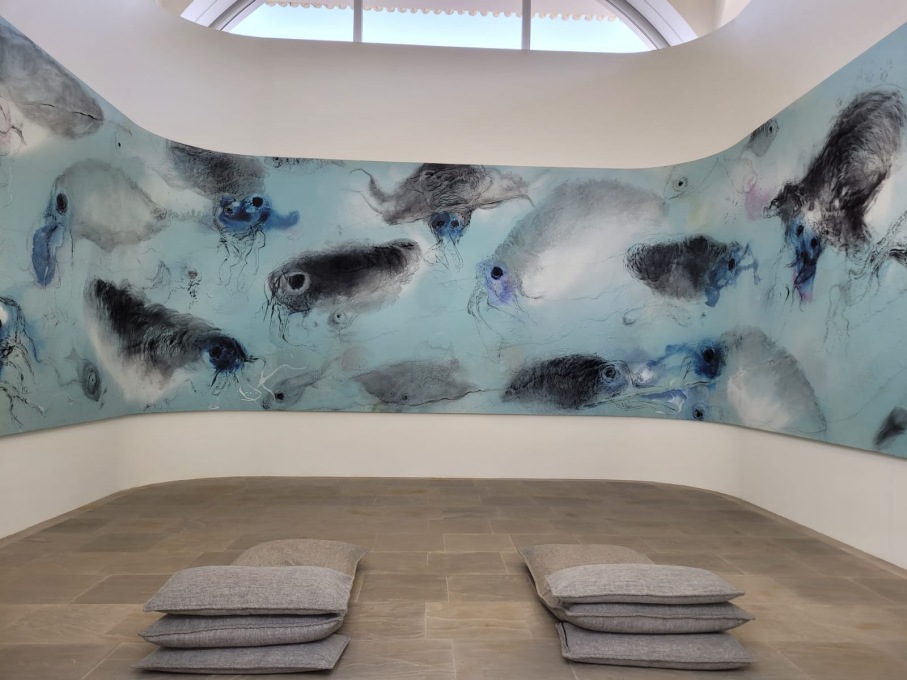 Miquel Barcelo, Not yet titled, 2018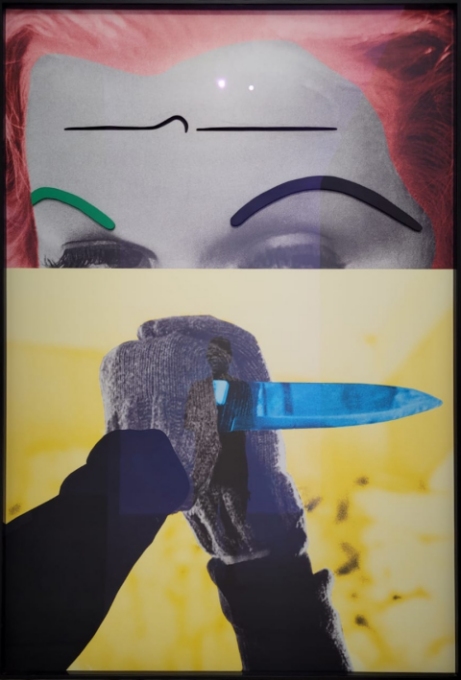 John Baldessari, Raised Eyebrow6/Furrowed Foreheads (Part three) Knife (With Hands), 2009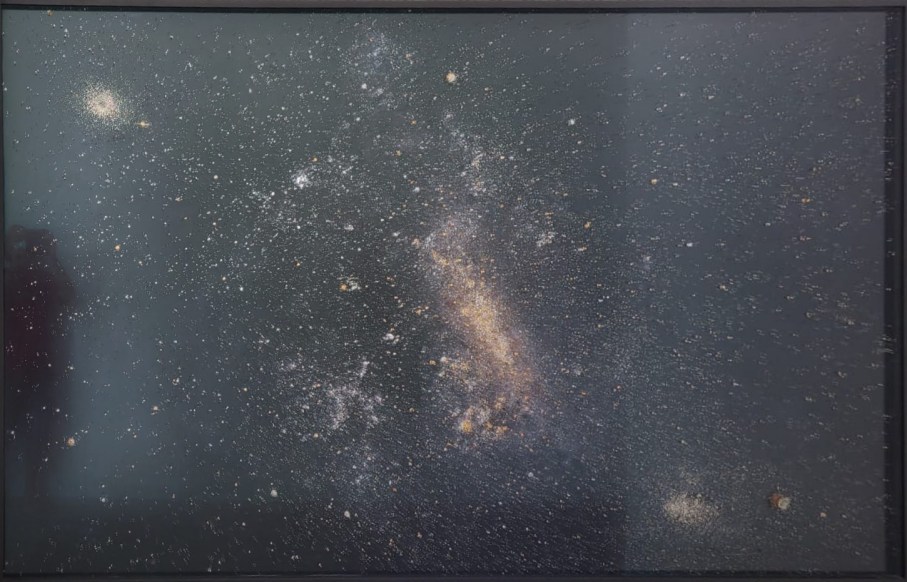 Miguel Rotschild, The Fault is not in our Stars, but in Ourselves,
That Wear Underlings (W. Shakespeare), 2012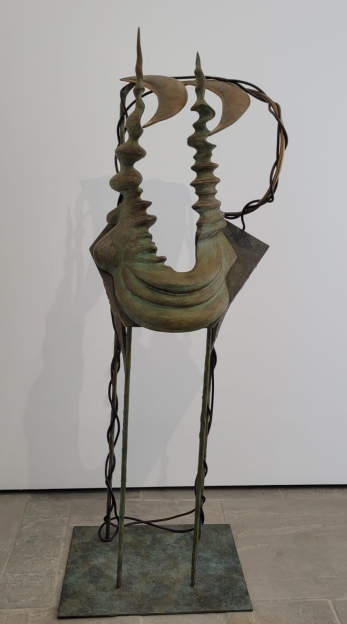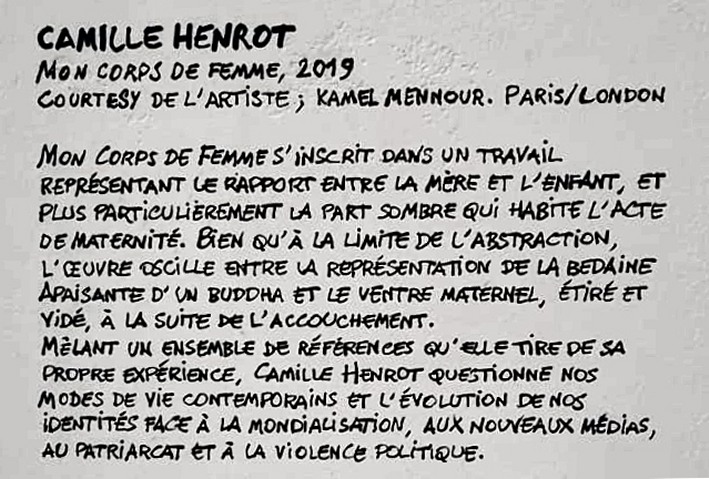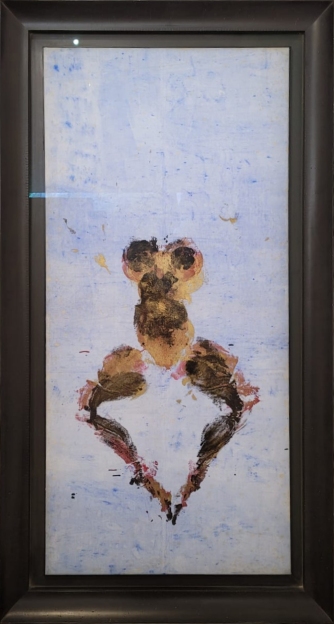 Yves Klein, Ant Su 14, 1960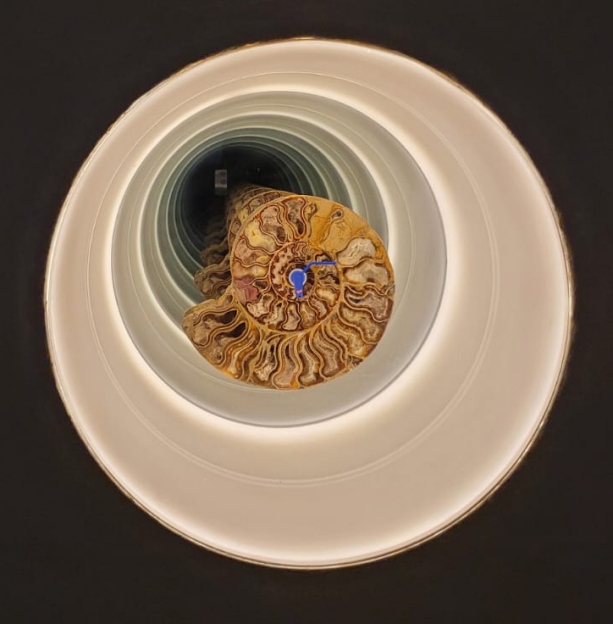 Cyprien Gaillard, Ammonite Dub, 2015
James Rosenquist, The Serenade for the Doll after Claude Debussy, Gift Wrapped Doll # 29, 1993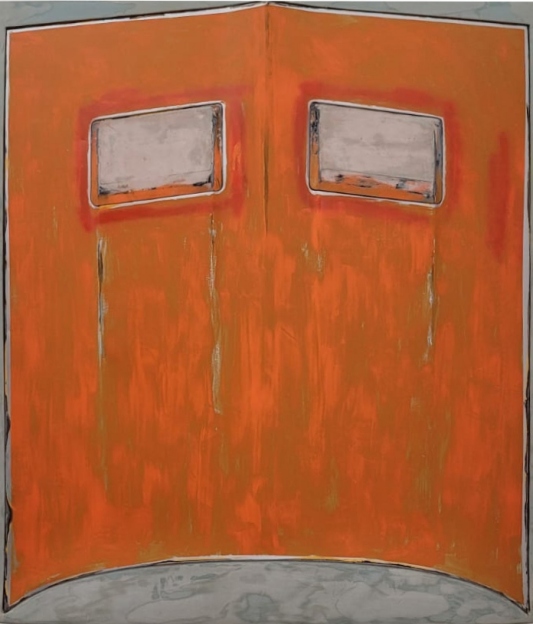 Richard Prince, One for the Public, One for the Private, 2005-2006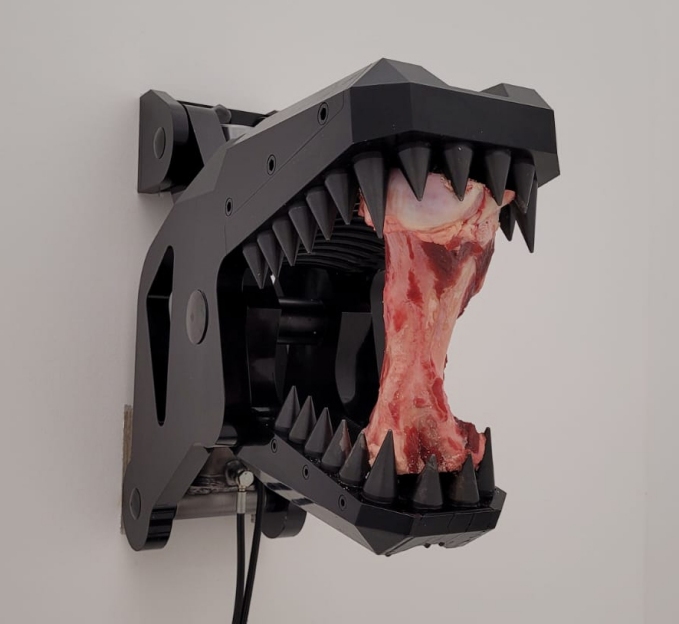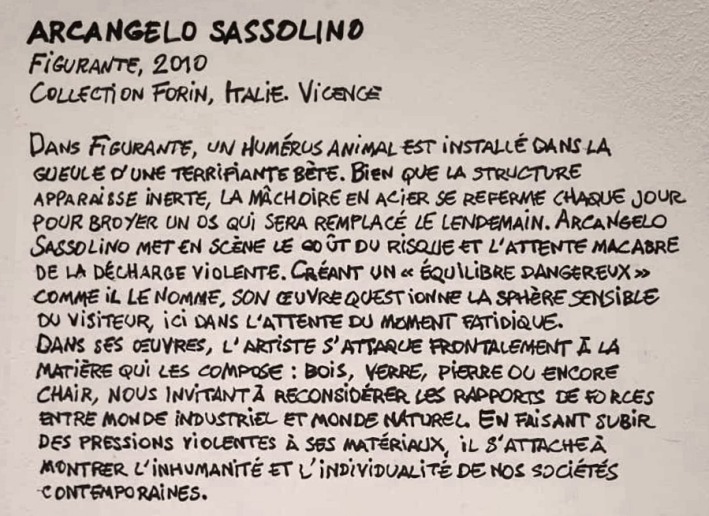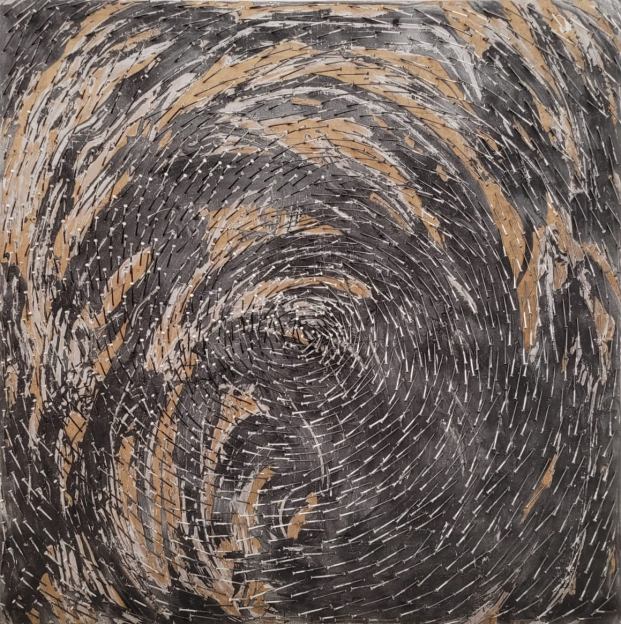 Günther Uecker, Spirale I, 2002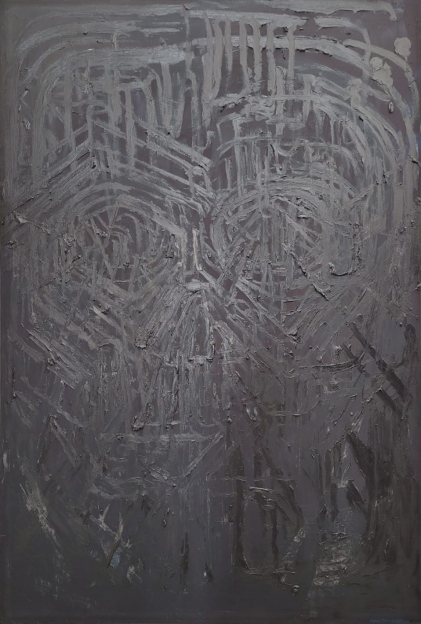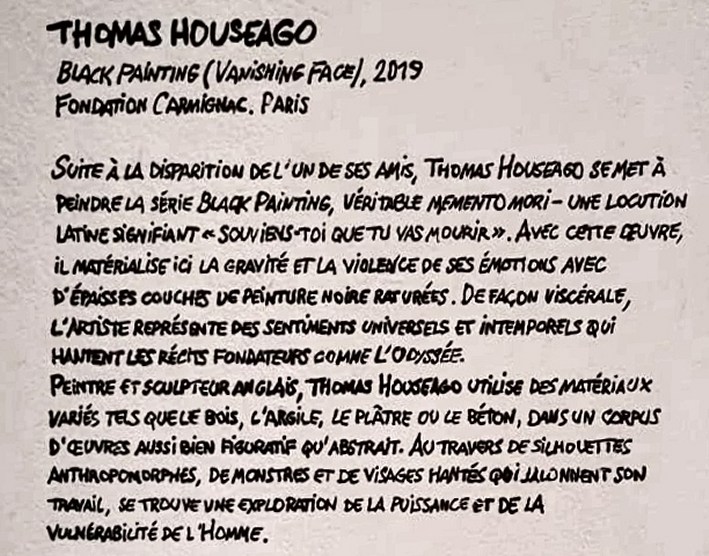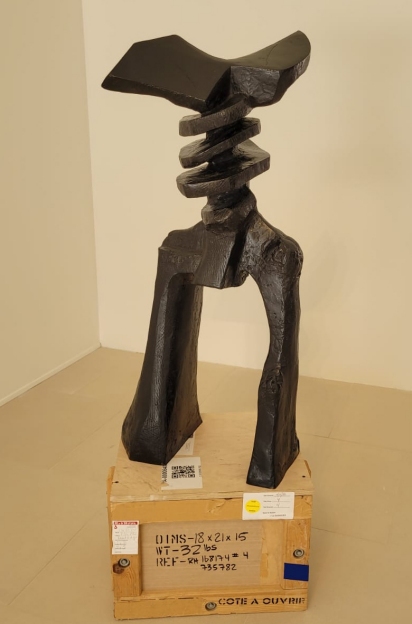 William Kentridge, Open, 2018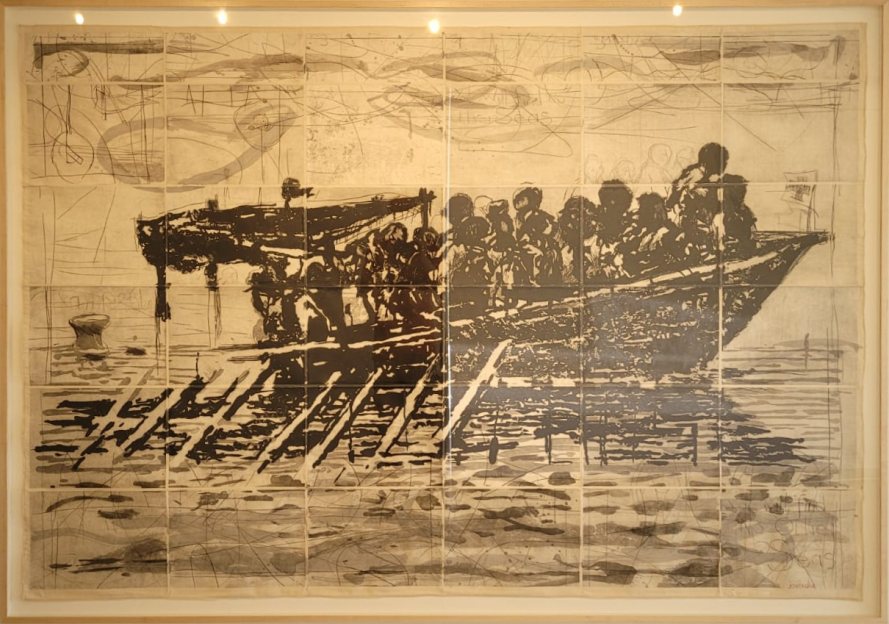 William Kentridge, Refugees (You will find no other Seas), 2017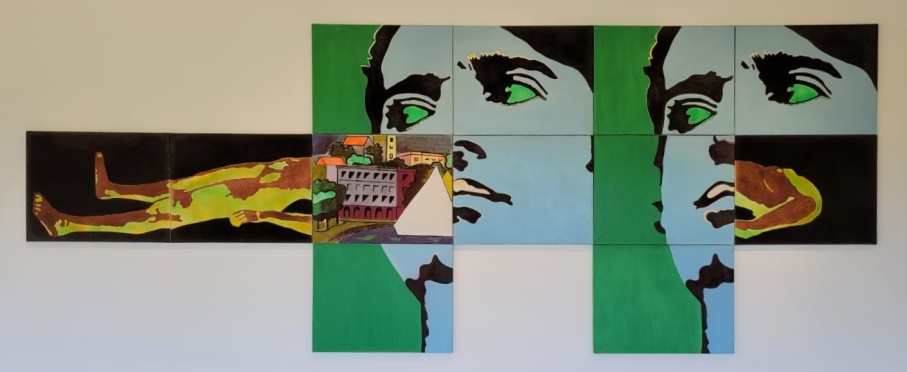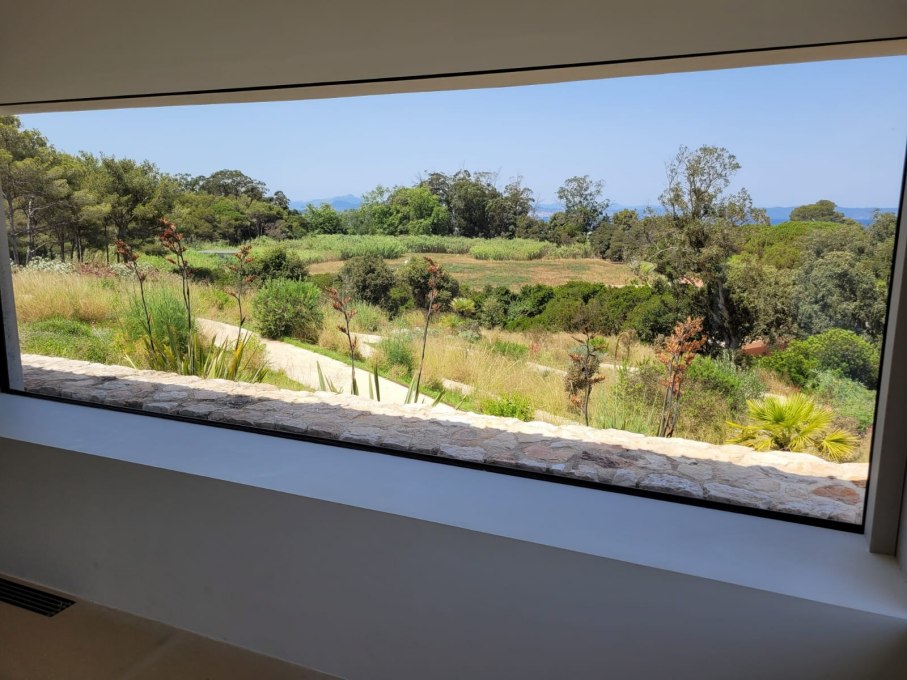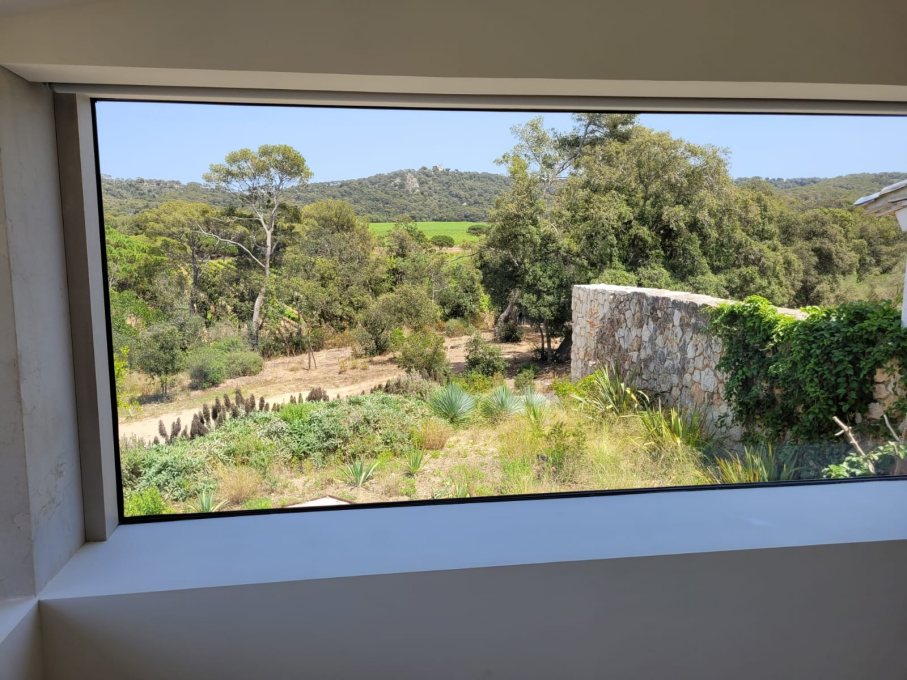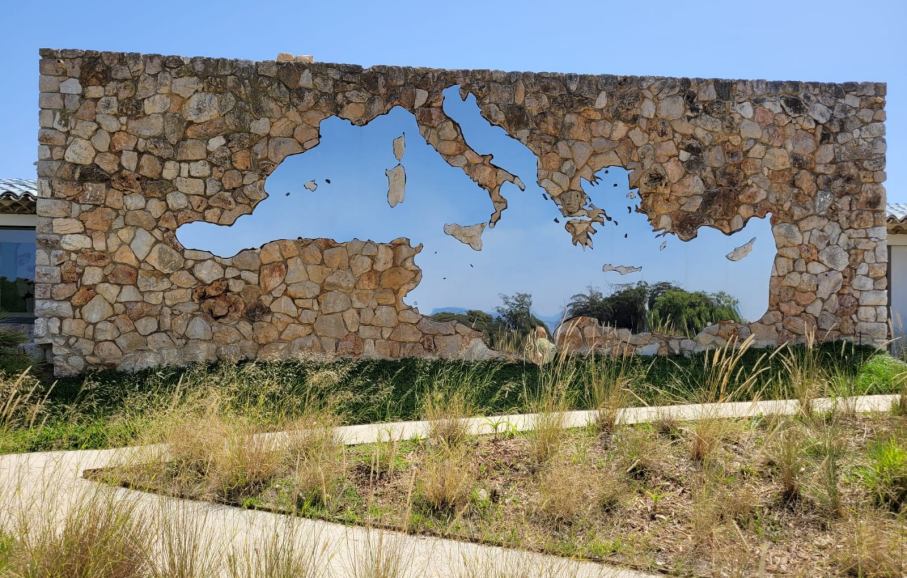 Jean Denant, La Traversée, 2018, Inox poli miroir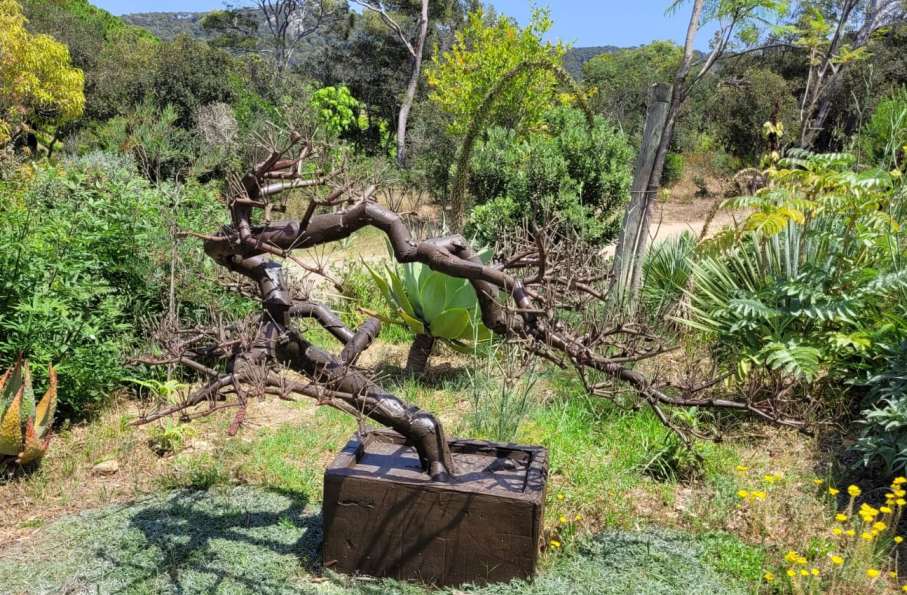 Tom Sachs, Bonsaï, 2018 Bronze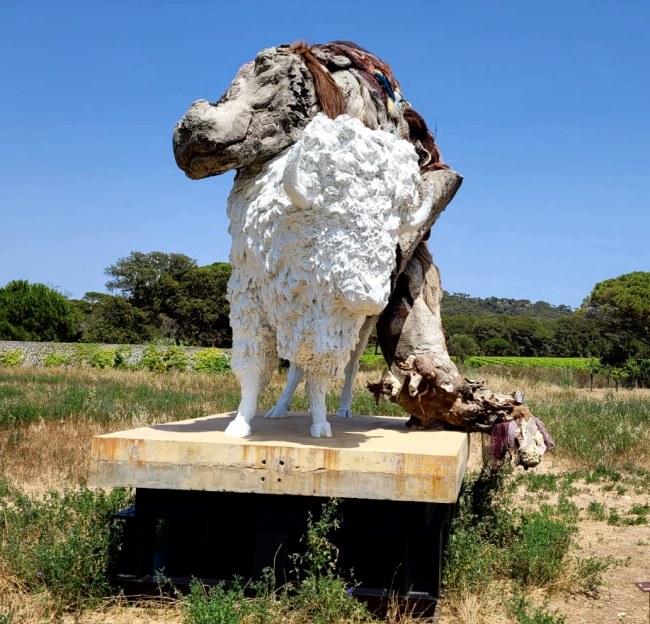 Adrian Villar Rojas, The most beautiful of all mothers (XII), 2015, Bison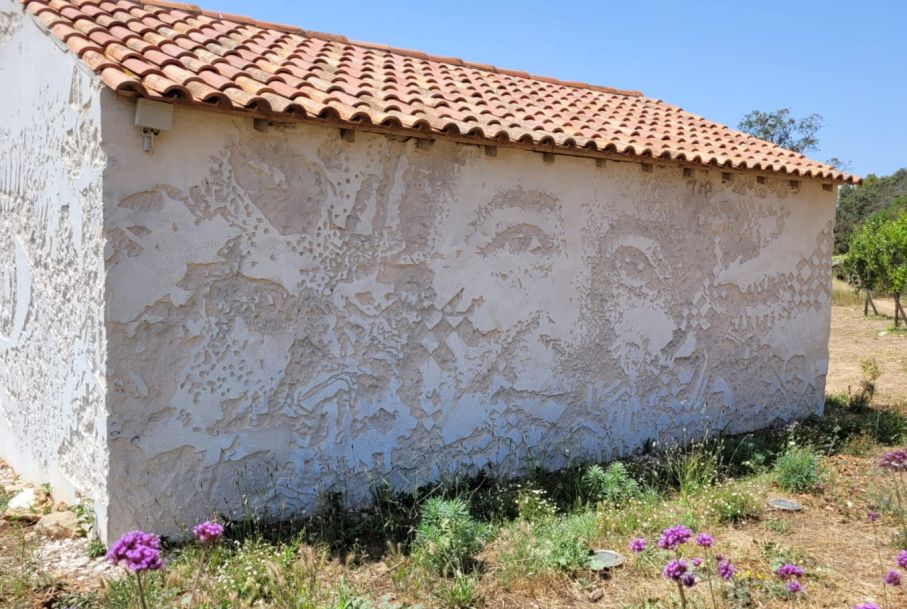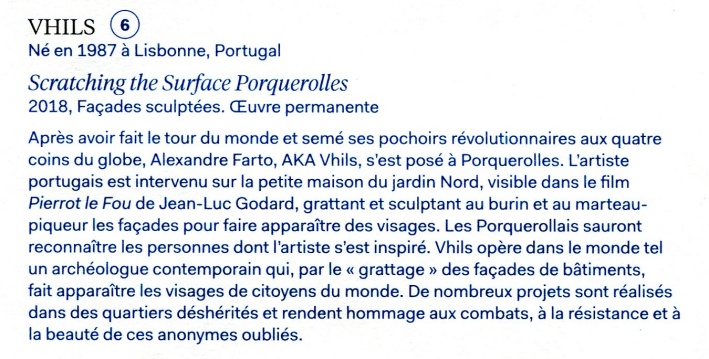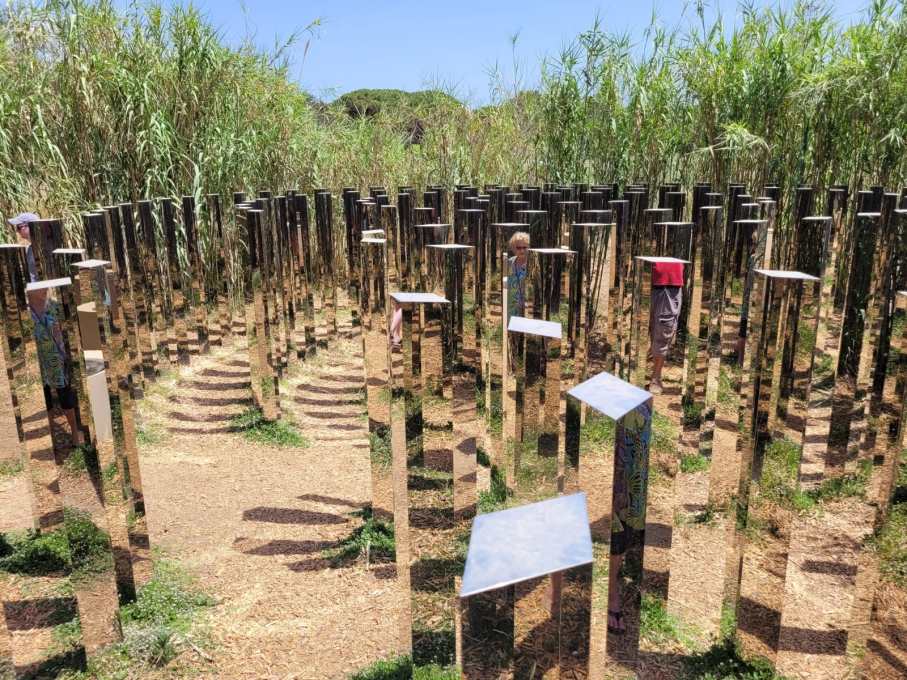 Jeppe Hein, Path of Emotions, 2018, Stèles en poli miroir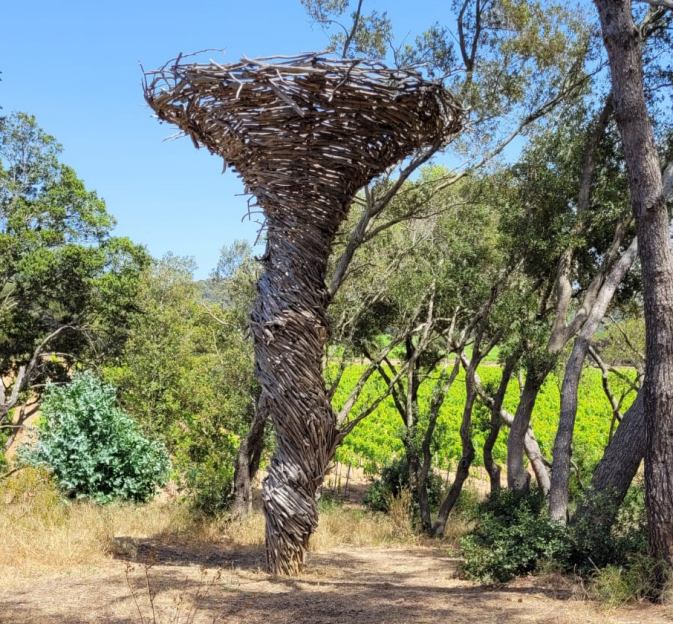 Cornelia Konrads, Le Tourbillon, 2018, Bois flottés et structure métallique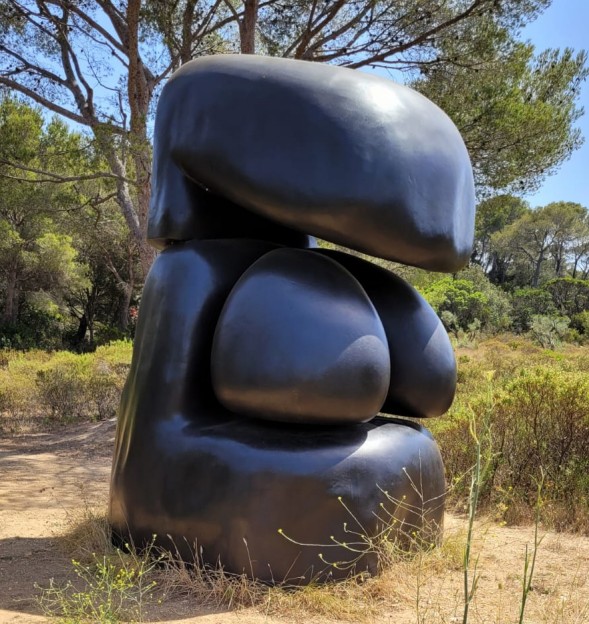 Wang Keping, Lolo, 2018, Bronze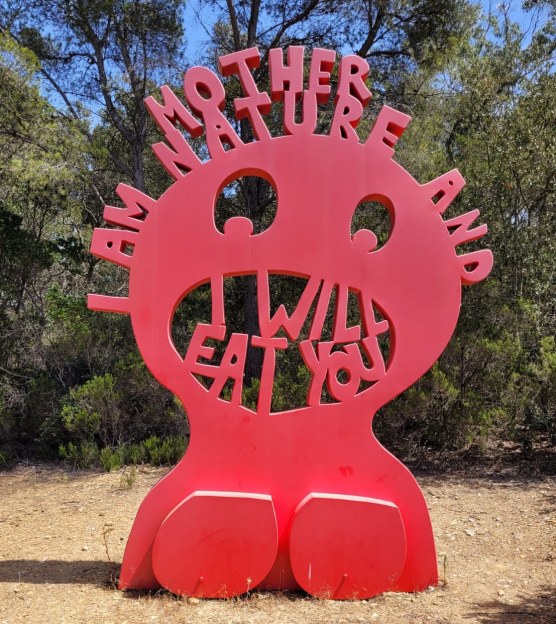 Olaf Breuning, Mother Nature, 2018, Acier et aluminium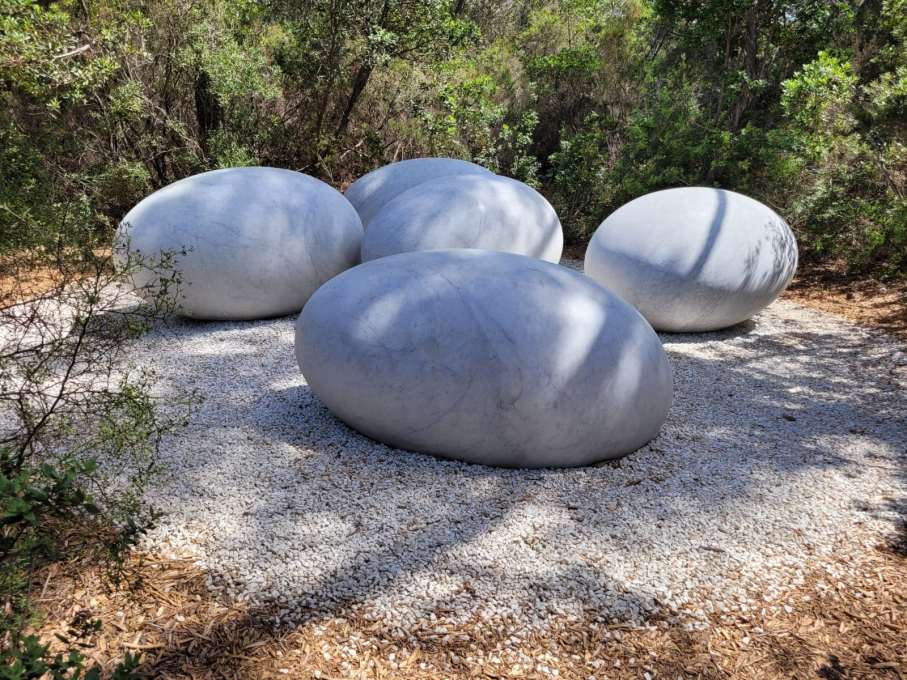 Nils-Udo, La Couvée, 2018, Marbre de Carrare
Jaume Plensa, Les trois Alchimistes, 2018, Bronze et patine naturelle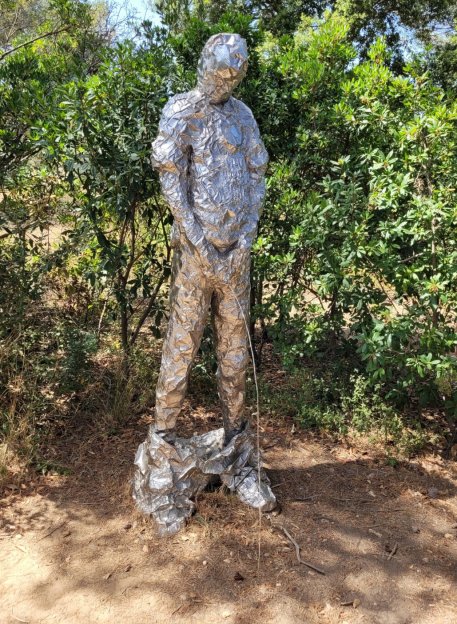 Tom Friedman, Untitled (Peeing Figure), 2018, Acier inoxydable
Ugo Rondinone, Four Seasons, 2018, Aluminium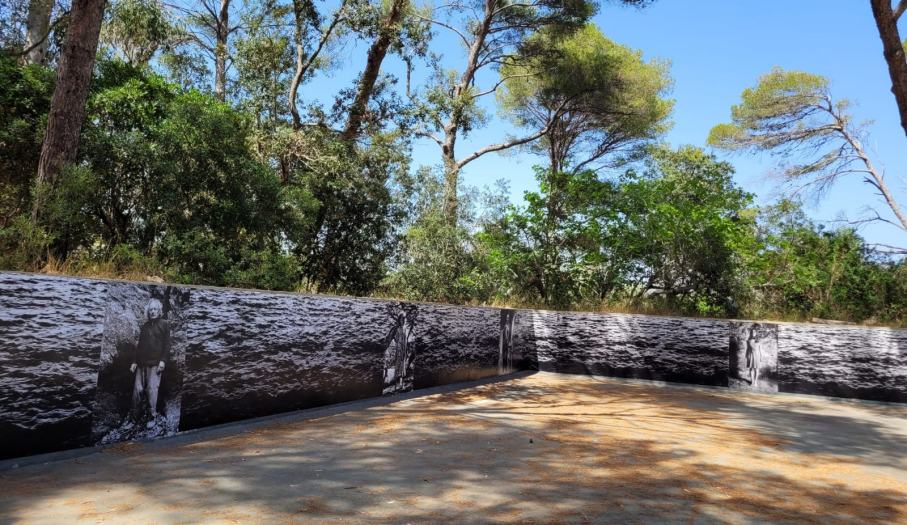 Ingrid Blanchard et Bernard Pesce, Murs-Mures, 2022, Portraits sonores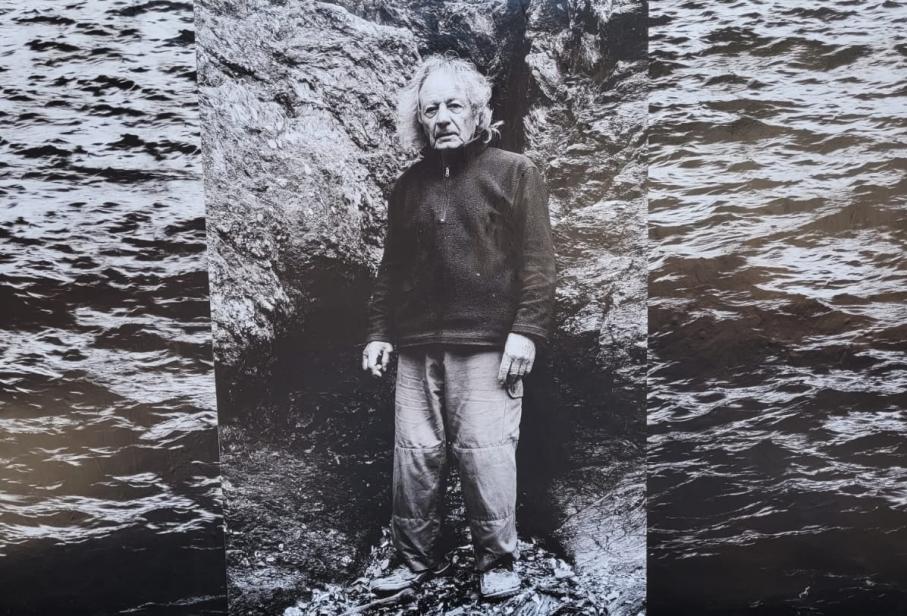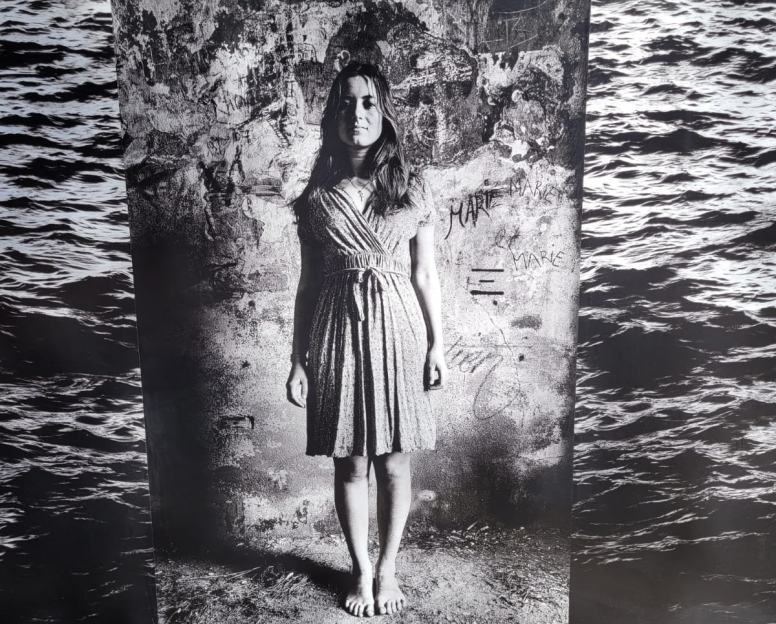 ... Retour en haut de la page...
... A revoir...